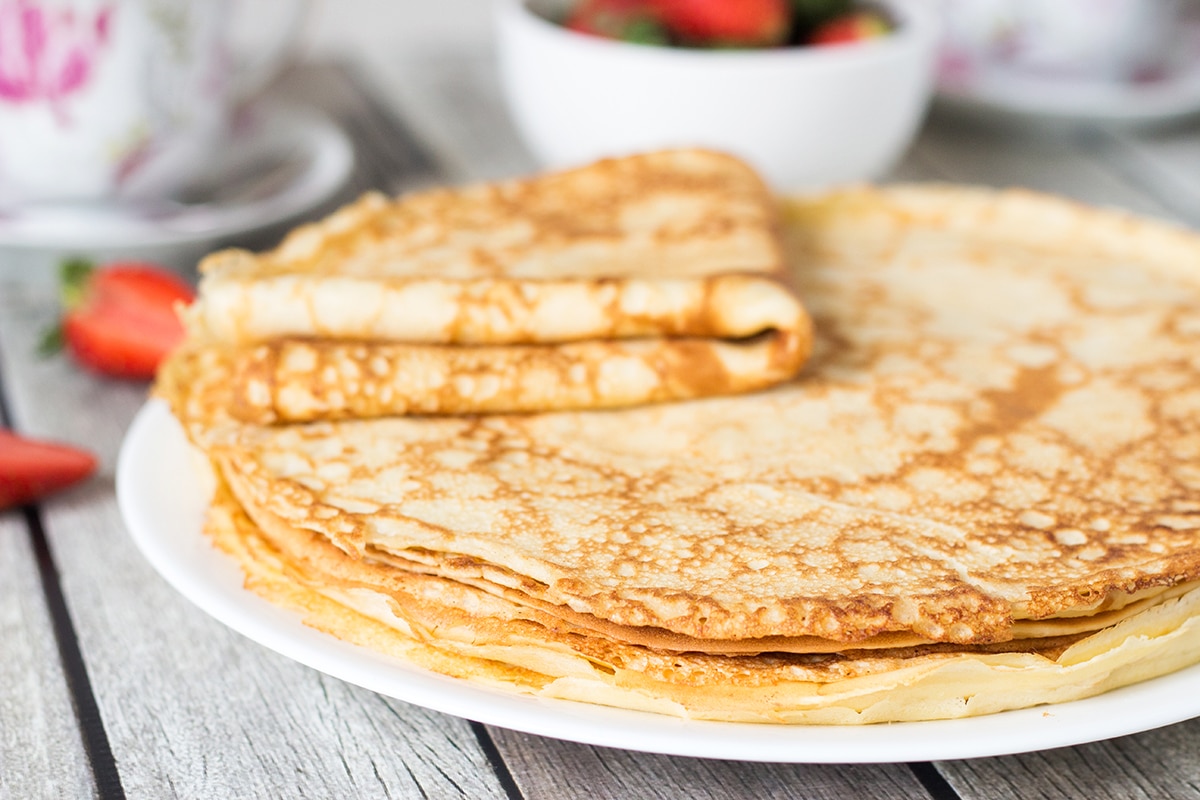 BLINI (RUSSIAN PANCAKES)
Basically, these are crepes. Mix 2 tblsp. of sugar, 1 pinch of salt and 1 cup of flour. Add 1 1/2 cups of milk, 2-3 eggs and 1/2 tsp. vanilla. Whisk everything until the mix is smooth. While whisking add another cup of milk and 2 tblsp. melted butter.
Brush a preheated skillet with butter and pour in about 3 tblsp. of batter. When the edges are brown flip the pancake using a spatula. Hold it for 10-15 seconds then remove from pan. Place fried pancakes on a plate. Serve with jam, berries or sour cream. You can also stuff them with cottage cheese.